Laser Genesis skin treatment stimulates natural processes to promote vibrant and healthy looking skin in women and men. Now you can have a more youthful appearance by treating conditions that are typically associated with aging and sun damage. The Laser Genesis procedure utilizes non-invasive laser technology to safely, naturally and effectively treat fine line wrinkles, diffuse redness and scars. You can expect to see consistent results after each treatment. Treatments can be performed in a relaxed, comfortable manner without the use of topical anesthetics or gel.
How does Laser Genesis Work? 
By gently heating the upper dermis well below your skin's surface, Laser Genesis improves the appearance of wrinkles through collagen stimulation. Additional heat is generated in dilated capillaries to reduce redness.
What does the Laser Genesis procedure feel like?
Clients often describe the treatment as relaxing and therapeutic. You will experience a gentle warming of your skin's surface during the procedure. You can immediately return to normal activities, utilizing sunscreen if participating in outdoor activities.
How many Laser Genesis treatments will I need?
One to three treatments are usually sufficient to see results. Additional treatments may be recommended, especially for excessively sun-damaged skin.  What are the possible side effects of Laser Genesis treatment.  Although most clients report few if any side effects, the most common is a slight redness that disappears within a few hours of treatment.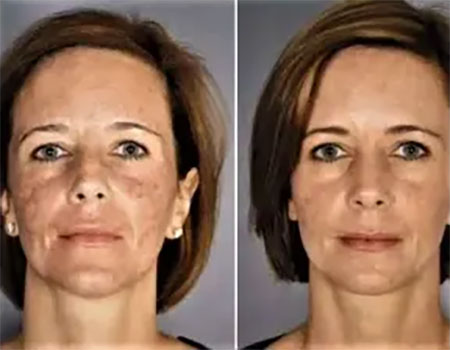 Say 'good-bye to rosacea' with Laser Genesis