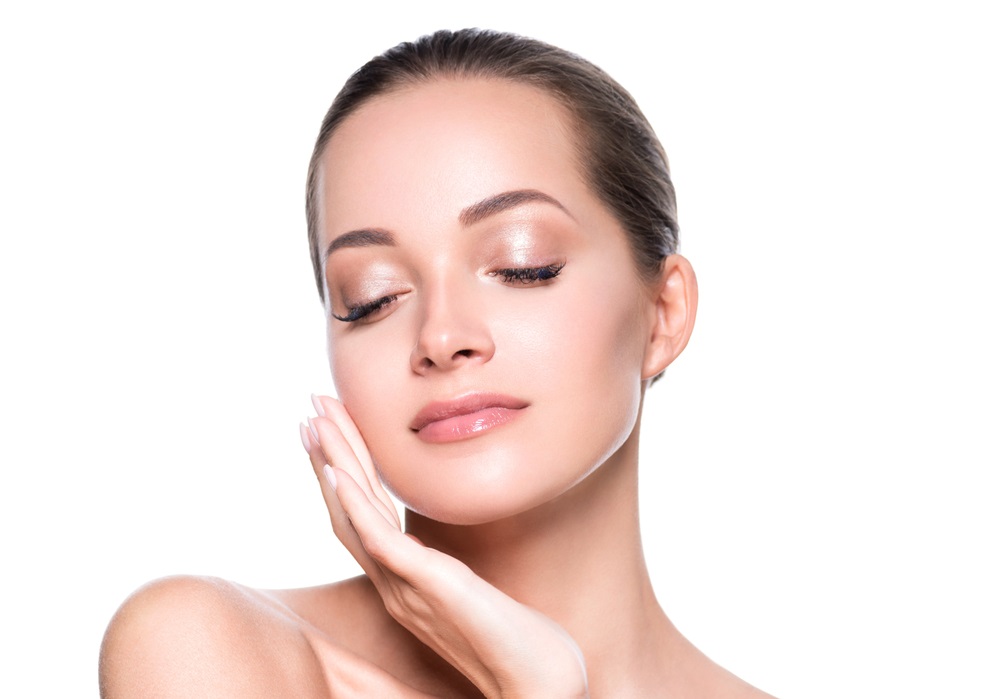 Are you experiencing a specific skin concern as a result of age or tissue damage? Wrinkles, loose skin, and tissue scarring can make you look and feel older. While these things can't always be prevented or avoided, we have the perfect procedure to treat them.
At NAWI Wellness Center, we offer a non-surgical treatment known as Secret RF microneedling. We can effectively reduce the appearance of your skin concerns. Secret RF microneedling can help you look and feel good as it improves the condition of your skin. Would you like to schedule an appointment for Secret RF microneedling? Contact us online or visit us in Naples, FL, to schedule your consultation. If you need more information, keep reading. We are going to tell you all you need to know about Secret RF microneedling.
What is Secret RF microneedling? 
Secret RF microneedling uses radiofrequency (RF) waves to treat skin concerns, such as wrinkles, fine lines, and scars. With age, you may develop wrinkles and fine lines around your mouth, eyes, and neck. Your skin may begin to sag, causing your jaw to lose its definition. 
Perhaps you have acne scars becoming more visible as you get older. Secret RF microneedling can help with all these issues. Although Secret RF microneedling is new in the cosmetic industry, it has helped many people address their skin concerns.
How Does Secret RF microneedling Work?
Secret RF microneedling uses a special device with tiny needles to puncture the top layer of skin and create microchannels. These channels are only about 3mm deep. The advanced technology we use creates micro-wounds in your skin to make a path for radiofrequency waves to enter. The RF waves work through the tiny needles and apply high-intensity energy in a specific pattern. RF needling is an accurate and precise procedure that delivers the exact amount of pressure and RF waves to achieve great results. By creating small wounds on your skin, we trigger the healing process.  
Depending on your unique skin concern, we can apply a nutrient-rich serum to your skin. The tiny channels also allow the nutrients to travel further than the surface of your skin, making it more effective. The primary objective of the Secret RF microneedling treatment is to stimulate the production of collagen and elastin so your skin can become tighter and heal scar tissue. You will notice increased elasticity and smoother skin. This is one of the best ways to combat the signs of aged skin and damaged tissue. 
You will be pleased to know that the Secret RF microneedling treatment is not a painful procedure. We understand that needles can be off-putting. However, RF needling uses tiny needles that put slight pressure on your skin with a bit of heat. Most patients find it tolerable, but we can apply a topical numbing cream to ensure your comfort during the treatment. 
How Many Secret RF Microneedling Sessions Do I Need? 
On average, patients need 3-4 Secret RF microneedling treatments with 4-6 week intervals between them. This treatment plan should be enough to provide your desired results. You should see some changes in your skin after the second treatment, with final results showing 3 months after your last Secret RF microneedling session. 
What Does Secret RF Microneedling Treat? 
The perfect duo of microneedling and radiofrequency energy can effectively treat a variety of skin concerns, such as:
Wrinkles and fine lines
Acne scars 
Deep facial folds 
Skin discoloration 
Dark spots 
Loose skin
Uneven skin tone 
Who Can Use Secret RF Microneedling?
Secret RF microneedling is a versatile treatment suitable for people of all ages, genders, and skin types. It is a safe treatment that can reduce the appearance of various skin concerns. Not sure this treatment is right for you? Pay us a visit, and we can assess your skin condition and determine whether Secret RF microneedling is suitable for your skin.
The Secret RF Microneedling Before and After
Now that you know what radiofrequency microneedling is, we can delve deeper into the procedure. We will discuss preparations and aftercare for the procedure. 
Preparing for Secret RF Microneedling 
Since this is a minimally invasive procedure, your skin will ensure minor trauma. This is not harmful to your skin, but certain measures should be taken to ensure optimal results during and after the microneedling and radiofrequency. During your initial consultation, we will provide a list of things to avoid, such as certain anti-inflammatory medications, products containing salicylic acid, and alcohol consumption. We also recommend that patients steer clear of self-tanning lotions, sunbathing, and tanning beds for at least 2 weeks before their treatment. The goal is to keep your skin undamaged, so we can avoid causing unnecessary skin irritation.
Secret RF Microneedling Aftercare
Since Secret RF microneedling is not a surgical procedure, you don't have to worry about a lengthy recovery period. You can continue with your day-to-day activities. We only recommend that patients avoid makeup for a few hours after the procedure. We will also apply an ointment to your skin to achieve the best results.
Use Secret RF Microneedling For Remarkable Results
As you can see, microneedling with RF energy offers your skin many benefits. You can have smoother, tighter, and clearer skin after only 3-4 sessions. As far as non-surgical treatments go, Secret RF microneedling stands out for its great results. At NAWI Wellness Center, we offer microneedling with RF energy to target your skin concerns. For more information, contact us online or visit us in Naples, FL, to schedule an appointment.